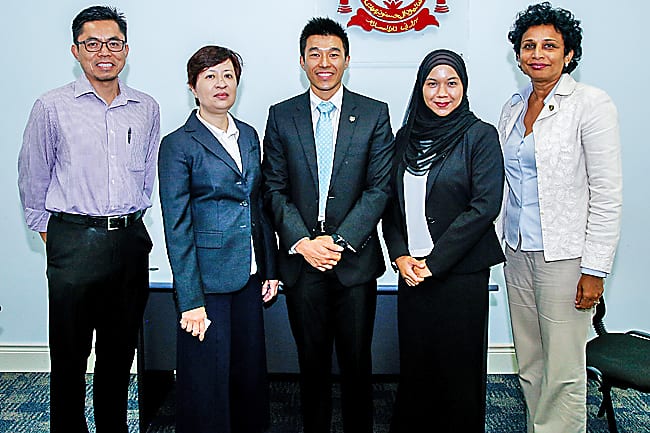 Source: Brunei News Daily
| Danial Norjidi |
THE Law Society of Brunei Darussalam conducted a free legal advice clinic yesterday at the Law and Subordinate Courts Building.
The legal advice clinic aimed to increase public awareness of legal matters by providing assistance to the public.
The requirements for people to be entitled to obtain advice at the legal advice clinic were: they must not be represented by any legal firm; they must present a copy of their current Brunei identity card; provide proof of current residential address; and must provide proof of income/allowance of less than $750 per month.
President of the Law Society On Hung Zheng, with members, Veronica K Rajakanu, Norhayati binti Omar, Elaiza Hanum Merican and Zainidi Abdul Hamid conducted the free legal advice clinic.
Zheng explained, "Basically, we offer free legal advice to people who cannot afford legal representation. That's why there is a requirement that their salary must be below $750. We want to do this out of our duty to help the community, for the people who cannot afford a lawyer."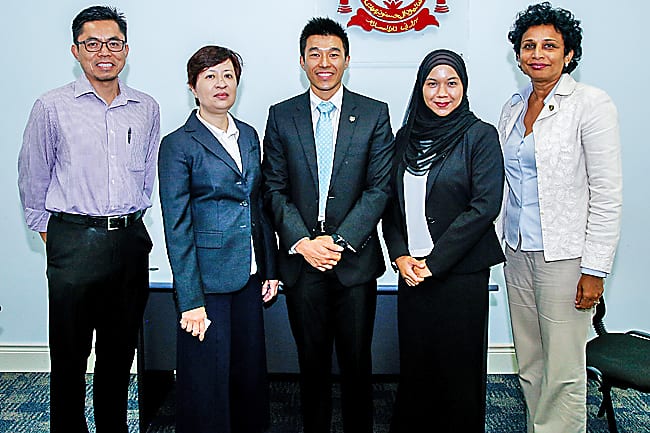 Group photo of those who conducted the free legal advice clinic. – RAHWANI ZAHARI
He added that yesterday's event was part of a series of legal advice clinics that they have planned. "We hope to do it at least once every month. That's the plan for now," he said.
"We have about 12 firms so far who have confirmed to be on the timetable, and then these firms will be on a rotation basis," he said, adding that they hope to get more firms involved.
"The format we plan to do is to have two senior lawyers and two junior lawyers who will be in the legal advice clinic. We also plan to have a diverse area of practice, where we will cover civil, criminal and Syariah matters."
He elaborated that these areas also include banking, family, contractual disputes, matrimonial matters and others.
Source: News Brunei Daily[/column]