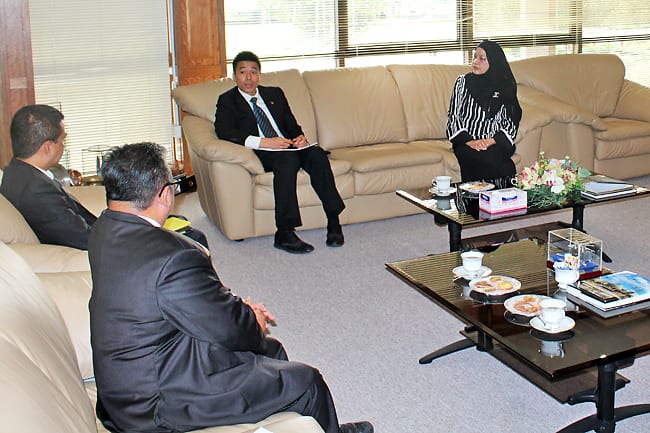 Source: Brunei News Daily
ATTORNEY General Datin Seri Paduka Hajah Hayati binti Pehin Orang Kaya Shahbandar Dato Seri Paduka Haji Mohd Salleh yesterday received a courtesy call from Law Society of Brunei Darussalam President On Hung Zheng at the Law Building.
Datin Seri Paduka Hajah Hayati and On discussed areas of mutual interest, particularly to consider ways to enhance further the quality of legal services in Brunei Darussalam, and consider possible areas of cooperation.
They also discussed ways to ensure people of limited financial means would have access to legal advice.
In that regard, the Attorney General welcomed the Law Society's plans to conduct a legal advice clinic for these people, which will begin on January 27 at the Law and Subordinate Courts Building.
Law Society of Brunei Darussalam Vice President Pengiran Izad Ryan bin Pengiran Laila Kanun Diraja Pengiran Haji Bahrin and senior Attorney General's Chambers officers were also present at the courtesy call.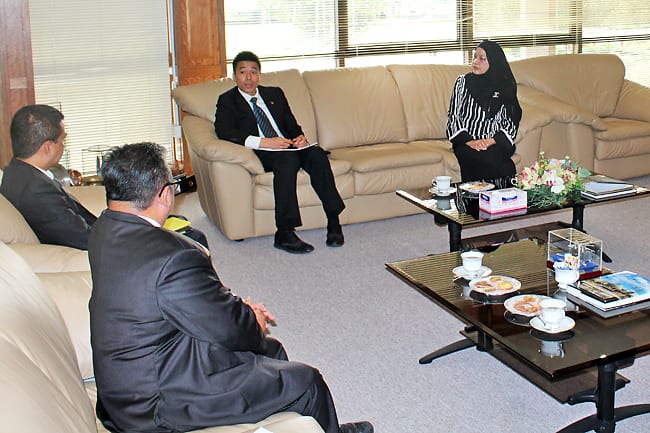 Attorney General Datin Seri Paduka Hajah Hayati binti Pehin Orang Kaya Shahbandar Dato Seri Paduka Haji Mohd Salleh and Law Society of Brunei Darussalam President On Hung Zheng during the courtesy call. – AGC